KBShimmer Fall Collection Polishes Set for Release on

September 15th
The collection includes a combination of jellys, iridescents, and glitter top coats.
KBShimmer announces the fall collection, an addition of 9 new polishes to its 3-free polish line. The collection also includes the re-release of 'Jack,' a Halloween-themed favorite. "When creating the fall collection, I was inspired by all the wonderful colors of the season, from changing leaves to pumpkins, and I converted those into warm, wearable colors," KBShimmer Owner, Christy Rose, said.
The fall collection pulls the trending colors of the season and combines them with a dash of fun. "I wanted to highlight a few of our favorite trending fall colors, and we created Stonewashed and Leaf of Faith based on color tones in the fall Pantone lineup," Rose said.
The Collection also features "Jack," a retro Halloween best seller from the KBShimmer polish vault. This easy-to-apply glitter polish is sure to spook your friends while adding a touch of glitz to this dark and scary holiday.
Each KBShimmer bottle will retail for $8.75 on the website,
www.kbshimmer.com
. For sales outside the U.S., visit
www.harlowandco.org
.


The Glitters & Holos:

A Raisin To Live
Deep and dark, this is a deep burgundy, blackened Ox-Blood colored polish full of holographic sparkles.




Flannel Surfing
Like a well-loved pair of pajama pants, this faded blue polish is warmed with gray undertones. Pops of orange, aqua, and teal glitters complete this comforting polish.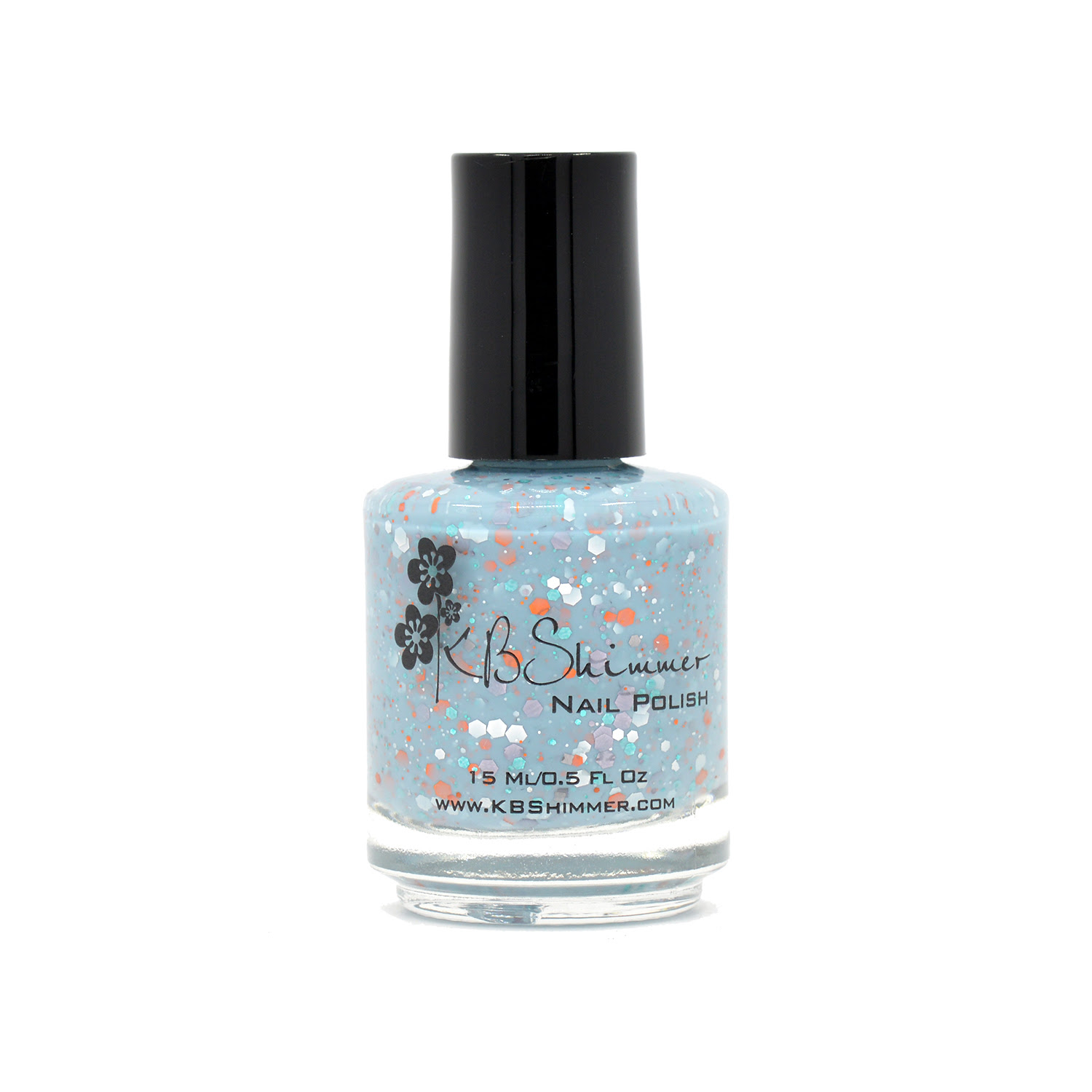 Jack
Re-released as a Halloween treat, Jack is a black jelly with orange hex glitters, a scattering of orange micro slices, and black hexes and shreds.




Leaf of Faith
A deep cabernet-red jelly is the backdrop for glitters in red, orange and gold. A scattering of holographic glitters gives this fall themed polish sparkle and shine.




Rust No One
This deep, rusty, red-leaning pumpkin color is ideal for fall. With its linear holographic rainbow, Rust No One is beautiful indoors and out.




Up & Cunning
A deep teal, almost forest green in color, Up & Cunning is a perfect compliment to fall fashions. In the sun or bright light, this linear holographic beauty just shines with rainbow goodness.




The Glitter Top Coat:
Kiss & Spell
Like a witches brew, this Halloween-themed polish is loaded with a variety of shapes in traditional colors. Purple, orange, yellow and neon green swim in a sea of multi-colored hexes.





The Creams:
How You Dune?
Like sands through the hourglass, this "greige" polish is a perfect blend of creamy beige and a light grey.




Hugs & Wishes
Lavender might not be a traditional fall color, but with lavender being paired with pumpkin in scents and food, this blue-leaning pastel color is popping up all over.




Stonewashed
Jeans are a girl's best friend (after diamonds, of course), and this dusty navy color is the perfect complement to denim.


KBShimmer products can be found at Http://www.KBShimmer.com. For sales outside of the US visithttp://www.HarlowandCo.org.

KBShimmer was founded in 2008 by the husband and wife team of Jason and Christy Rose. KBShimmer offers unique and colorful nail glitter nail polishes that are Big 3 Free, with all glitter formulas being completely free of chemicals such as toluene, form aldehyde, form aldehyde resin and dibutyl phthalate (DBP). KBShimmer glitter polishes feature a flat glitter-grabbing brush for easy application.. KBShimmer also offers a 2-free quick dry polish topcoat, olive oil lotion, sugar scrubs, lip balms, cold process soaps, and other skin care products.


If you would like more information about KBShimmer, contact Christy Rose by emailingsales@kbshimmer.com or visiting
Http://www.KBShimmer.com.